Customer Care
WELCOME HOME
This section is specifically for homeowners and contains valuable information to ensure the best customer service from Richlane Homes.  We are committed to our customers and our Customer Care service team is available to respond to your service needs in a timely manner.
Service
If there is something in your new home that needs servicing, or if you have a question about how something works, please contact Customer Care.
Cell:         604. 991-6402
e-mail:     richlanehomes@yahoo.com
Warranty
You are reassured when you buy a Richlane home because each home is backed with a 10-year Warranty. This warranty includes 1-year coverage for all defects, 2-year coverage for all major systems, 5-year coverage on the building envelope, and 10-year coverage on any structural defects. Richlane Homes is also registered with the Homeowner Protection Office Richlane Homes' service and warranty program meets or exceeds all mandated requirements.
National Home Warranty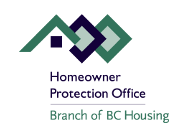 Homeowner Protection Office
New Home Maintenance 

One of the most important things you can do to keep your new home in top shape is perform regular maintenance. How you treat your home will have the greatest impact on its long-term health. This starts by keeping a consistent schedule of maintenance and repairs to help you preserve your home by putting a stop to problems before they occur. It's important for you to know that a defect resulting from improper maintenance is not covered by home warranty insurance. Refer to the Maintenance Manual regularly to help prevent problems yourself. 
View the National Home Warranty Maintenance Manual Here.